Top LED Bulb Light Factory In China 2021-2022
Nowadays, many renters and homeowners choose light-emitting diode bulbs (LEDs) over the classic incandescent, fluorescent, or halogen options. That's because LED light bulbs are more energy-efficient and longer-lasting, helping save money on utility bills and bulb replacement.
While LEDs still cost a bit more than other types of light bulbs, prices have dropped precipitously since their first market appearance in the 1960s. Modern lighting advancements like color-changing and smart technology make them even more appealing.
LED Bulb light is the bulb light that uses LED technology. LED bulb light utilizes the Solid State lighting solution which it energy-saving than the traditional incandescent bulb light.  LED bulbs use a semiconductor device that emits visible light when an electric current passes through it. That property is known as electroluminescence. Compact fluorescents, the most common alternative to incandescent bulbs, use electricity to excite mercury gas until it emits ultraviolet (UV) light. That light is then passed through a phosphor, which causes it to emit more visible light.
Today we will list the top LED bulb light factories in China, Wish this information could some help.
XIAMEN TOPSTAR LIGHTING CO.,LTD
Topstar, as one of the pioneers of China Lighting Industry, started producing incandescent lamps since 1958, in the name of Xiamen Bulb Factory. In addition to its state-owned background, Topstar established a Joint Venture Partnership with GE lighting since 2000, and have supplied for various famous brands on OEM & ODM basis. Topstar is also a Chinese Famous Trademark.
Topstar is the first lighting company obtaining the full ISO9001, ISO 14001 and OHSAS18001 management system certificates in China. In its 550,000㎡ vast industrial park, Topstar manufactures and exports 14 Million pieces LED lamps per month to customers around the world. Thanks to the high capacity and steady development, Topstar has been on the China CFL & LED lamps Export TOP 10 Ranking list for years. Topstar is proud to be a world class enterprise in energy-saving lighting solutions.
Topstar has one of the most advanced laboratories and a National Enterprise Technology Centre. The strong technology strength along with more than 350 R&D engineers, ensuring Topstar to develop and produce high quality products for our customers. Topstar enforces GE-6 Sigma in daily management and wins the Best SRG Performance Award of GE. Among its numerous honors, Topstar is especially a leader member of the LED Standardization Working Group subordinate to the National Electrical Standardization Technical Committee in China.
Quality makes the brand and thus the brand drives the future. Topstar is willing to work hand in hand with you to light up the green future of our world.
Topstar lighting product:
Bulb, Globe, MR16, PAR, Lamp, Filament
Foshan Electrical And Lighting Co.,Ltd
Foshan Electrical And Lighting Co.,Ltd(abbrev as Foshan Lighting as below)was established in 1958, located in north Fenjiang road, Foshan, China. As a professional and leading lighting manufacturer and top LED Bulb Light Factory,Foshan Lighting owns five product-ion bases, Foshan headquarter (193,000 sqm), Nanhai Manufacturing Center ( 206,000 sqm ), Gaoming Industrial Zone (895,000 sqm), Xinxiang factory (91,300 sqm) and Nanjing factory (136,000 sqm)with more than 200 production lines and over 10000 employees.
We produce a series of lighting products with high-quality, low cost and reasonable price. "FSL" has been a well-known trademark in the domestic as well as in the international market. We service more than 200 cust-omers from 80 countri-es and we believe that our innovation on the LED technology are enable to provide the best quality product and good services to every customer.
FSL lighting products:
LED bulb, LED Candle bulb,  LED spotlight, LED filament bulb, LED tube&batten,
Xiamen Yankon Energetic Lighting Co., Ltd.
YANKON is a public company listed in Shanghai Stock Exchange (Stock Code: 600261) specializing in lighting industry since 1975. We are one of the major manufacturers of LED lighting products globally, supplying the world's top lighting brands and international chain retailers.
YANKON is a leader of innovative development in smarter lighting with dynamic R&D teams, vertically integrated industrial chain, state-of-the-art manufacturing plants, a meticulous quality control system and a complete product portfolio.
Xiamen Yankon IoT Technology Co., Ltd is a wholly-owned subsidiary of Zhejiang Yankon Group Co., Ltd. It has the ability of developing APP,cloud platform and hardware. It is focusing on one-stop solutions for smart home-lighting and responsible for the development and implementation of  products and solutions for Yankon Group.
Yankon Bulb products:
A Bulb
Candle
Mini Globe
Spot
Capsule
ST64
Fire lamp
ZHEJIANG SUPER LIGHTING ELECTRIC APPLIANCE CO LTD
Who we are
Established in 1993, Zhejiang Super Lighting Electric Appliance Co., Ltd. Is one of the largest producers base of Circular Fluorescent Lamp and LED Bulb Light Factory, with 200,000 ㎡ of factory area and more than 1800 people employees.
What we produce
Super Lighting specializs in researching, designing,manufacturing and marketing of Fluorescent Lamps. For more than 15 years, we have passed ISO9001:2000 and ISO14001:2004 certifications. The major products of Super Lighting include Circular Fluorescent Lamps, Linear Fluorescent Tubes, 2D Fluorescent Tubes, Compact Fluorescent Tubes and so on. All of them passed the "TUV", "CE", "RoHS", and "EK" certifications.
Yankon Bulb products:
A Bulb
Candle
Mini Globe
Spot
Capsule
ST64
Fire lamp
SENGLED Lighting
engled Optoelectronics Co., Ltd. is a global innovator that brings bright new ideas to the lighting industry. Based in Shanghai with operations in Europe and North America, Sengled integrates consumer electronics with energy-saving LED lighting, creating products that reduce clutter and expand smart home capabilities to every room. Sengled is the global leader in intelligent illumination, producing a full range of app-controlled, intuitive, eco-friendly products.
Sengled is dedicated to the idea that the light bulb can be continuously reinvented to make life better. Sengled constantly innovates; the company currently holds nearly 200 patents and has more than 10 years of experience in the LED illumination research, development and manufacturing sector.
SenglED Bulb products:
Smart LED bulb
Tunable A19 kits
Jiangsu HOMELITE Lighting
HOMELITE® is a leading lighting products manufacturer located in Shanghai, China and the surrounding area. We are committed to providing high-quality , innovative lighting products and pursuing the latest advancements in lighting technology
Why HOMELITE® can provide high quality , innovative lighting products ? Our commitment comes with great backings:
Professional Team :HOMELITE® possesses an excellent and stable team .All the managers of each department have worked in Lighting field for more than 10 years , and have rich experiences in the field and excellent spirit of innovation. Our research team are always working hard developing new ideas, technology and products, we strike to be the leader of the industry. We believe people are our most important assets
Homelite light products:
LED Candle
LED Filament Candelabra
LED PAR
LED Filament bulbs
LED BR
LED MR
Headquarters
No. 319 , Jiugan Rd , Sijing Town , Songjiang District , Shanghai ,201601 , China
T: 0086-21-5761-7028 ext 8168
F: 0086-21-5761-7292
LEEDARSON
LEEDARSON is a high-tech corporation that specializes in the R&D and production of Internet of Things (IoT) products consisting of sensors, controls, cameras, and smart appliances, along with connected and non-connected LED bulbs, fixtures, luminaires, light sources, and more.
As a world-leading IoT solution provider an LED Bulb Light Factory, LEEDARSON partners with businesses to help them design, manufacture, test, certify, package, kit and deliver extraordinary IoT devices and end-to-end IoT services to empower every aspect within the home and commercial building. We apply our honed expertise to help fuel an intelligent world, leveraging multi-protocol standards, platforms and ecosystems to ensure IoT device interoperability.
LEEDARSON LED light
PAR Lamp
A60 Bulb
BR Lamp
GU10
PAR16
MR16
GU5.3
Hengdian Group TOSPO Lighting Co., Ltd.
Since founded in 1990s, TOSPO has been involved into a worldwide manufacture of energy efficiency lighting and electrical products. Today, TOSPO has grown up into one of the largest lighting products manufactures in China and built up firm business relationships with lots of prestigious lighting companies all over the world.
Our concept: saving energy, increasing more of the energy usage rate are the preconditions of a country's development. While the globe is focusing on the living room, concerning environmental protection, we are taking our own responsibility for energy saving and environmental protection.
We are bringing in high efficiency and energy saving lighting techniques, producing all kinds of reliable and high performance lighting products, and lighting your harmonious life.
We will work on "Green Lighting Program", and believe in "Lighting Makes the Future", and make untired efforts to the aim of saving 40% electricity for China.
We apply ourselves to social work, protecting environment, concerning lives, applying for ISO14000 Environment Management System certification, and bringing in OHSAS18000 Occupation Health Safety Assurance System and cleanness production management. Compared with other domestic counterparts, we are the first companies introducing advanced production systems according to European RoHS.
Facing the world, we insist that energy saving and environment protection is the most significant precondition of developing new products, showing the existent sense of TOSPO by action, and contributions to society.
Tospo LED lights
Downlight
A BULB-COMMEN
A BULB-RA97
C37/C37-T
LED T8 GLASS
LED T8 ROTATABLE GLASS
TYPE B TUBES/TYPE A TUBES/TPYE A+B TUBES
XIAMEN LONGSTAR LIGHTING CO LTD
Founded in 2002 and 100% privately owned, Xiamen Longstar Lighting has established a well-preserved reputation in the lighting industry. Our company mainly focuses on producing energy-saving lighting products,with a complete line of cutting-edge LED SMD/Filament bulbs and LED fixtures such as recessed downlights, shop lights, ceiling fixtures, vanity lights, under cabinet lights and outdoor lighting fixtures.
Longstar lighting is proud to be an authorized manufacturer of energy-saving lighting products for several world-class and widely recognized brand suppliers, and our prod- ucts are sold in over 30 countries with a major focus on North America and Europe.
Longstar lighting has been continuing to invest substantially in our production capabil- ities and experienced talent with industry knowledge and understanding.To ensure a continuously growth and to maintain high quality products with low cost, in 2017, we have expanded our factory giving us 730,000 square feet of manufacturing space, in which there are more than 3,500 employees and most advanced technologies. For instance, semi-automated assembly lines, automated chip and electronic component mounting machines in a clean room environment, injection and blow molding, and UL accredited in-house laboratory to maintain high quality products with low cost. Our vertical integration allows us to control cost and expedite lead times for fast deliveries.
Longstar works closely with professional agencies all over the world, and provides product that are certified under UL, ETL, Energy Star, and CEC to make sure all products are complainant with electrical safety and product efficiency standards.
Longstar has embraced LED as the most efficient and reliable lighting technology energy-saving products.The technology continues to evolve and we are dedicated to staying ahead of the curve. Our latest products reflect the highest industry standards for lumen output, efficiency, light quality, and long life performance. Our certifications with American and European crediting agencies confirms this.
Our objective is continuous improvement and well-managed expansions to provide our valued customers worldwide with the best quality at the most competitive cost structure. We don't grow on our own, we grow with our customers.
Longstar LED lights:
Special lamp
Dust to Dawn lamp
WIFI Smart bulb
Grow light
Downlight
Corn light
Night light
Candle
MR/PAR lamp
Filament lamp
OPPLE Lighting Co
As a benchmark total lighting solution provider and LED bulb light factory for the Chinese lighting industry, OPPLE upholds its brand concept of "See Beyond" and its mission to create value out of light by focusing on innovation that put people first. With its powerful dealer base, leading production technology research and development, a wealth of professional experience and considerate all-round services, OPPLE aims to become an industry-leading provider of lighting system and integrated home total solutions, creating a professional, intelligent, fashionable, healthy and high-quality life experience for consumers.
Founded in 1996, OPPLE is an integrated lighting company covering R&D, production, distribution and after-sales. With nearly 6,000 employees, OPPLE is headquartered in Shanghai and has manufacturing centers in Wujiang, Jiangsu Province, Zhongshan, Guangdong Province, with its South China industry park soon to go into operation. OPPLE's vast product portfolio include LED and traditional lighting, lamps, electrical appliances to kitchen and bathroom ceiling lights and more. The company has an industry leading R&D team with over 2,800 patent applications in production. With a strong marketing team and a well-established marketing network, OPPLE currently has over 150,000 sales outlets. OPPLE successfully became a listed company in 2016 (stock abbreviation "OPPLE Lighting", stock code 603515.SH).
Aiming at "creating a global lighting business", OPPLE has established an outstanding brand image, with sales and services offered in over 70 countries and regions in Asia Pacific, Europe, Middle East and South Africa. In 2017, OPPLE was listed as one of World Brand Lab's "China's 500 Most Valuable Brands". In 2019, OPPLE became a strategic partner of Expo Beijing Botanic Garden, as well as the official partner and appointed lighting solution provider for World Expo Dubai China Pavilion.
Opple lighting:
LED Ecomax filament candle
LED Ecomax filament Bulb
LED Downlight
LED Slim Downlight
LED COB downligh
LED Spotlight
Ledfora Lighting also is an LED Bulb Light Factory,we supply several bulbs: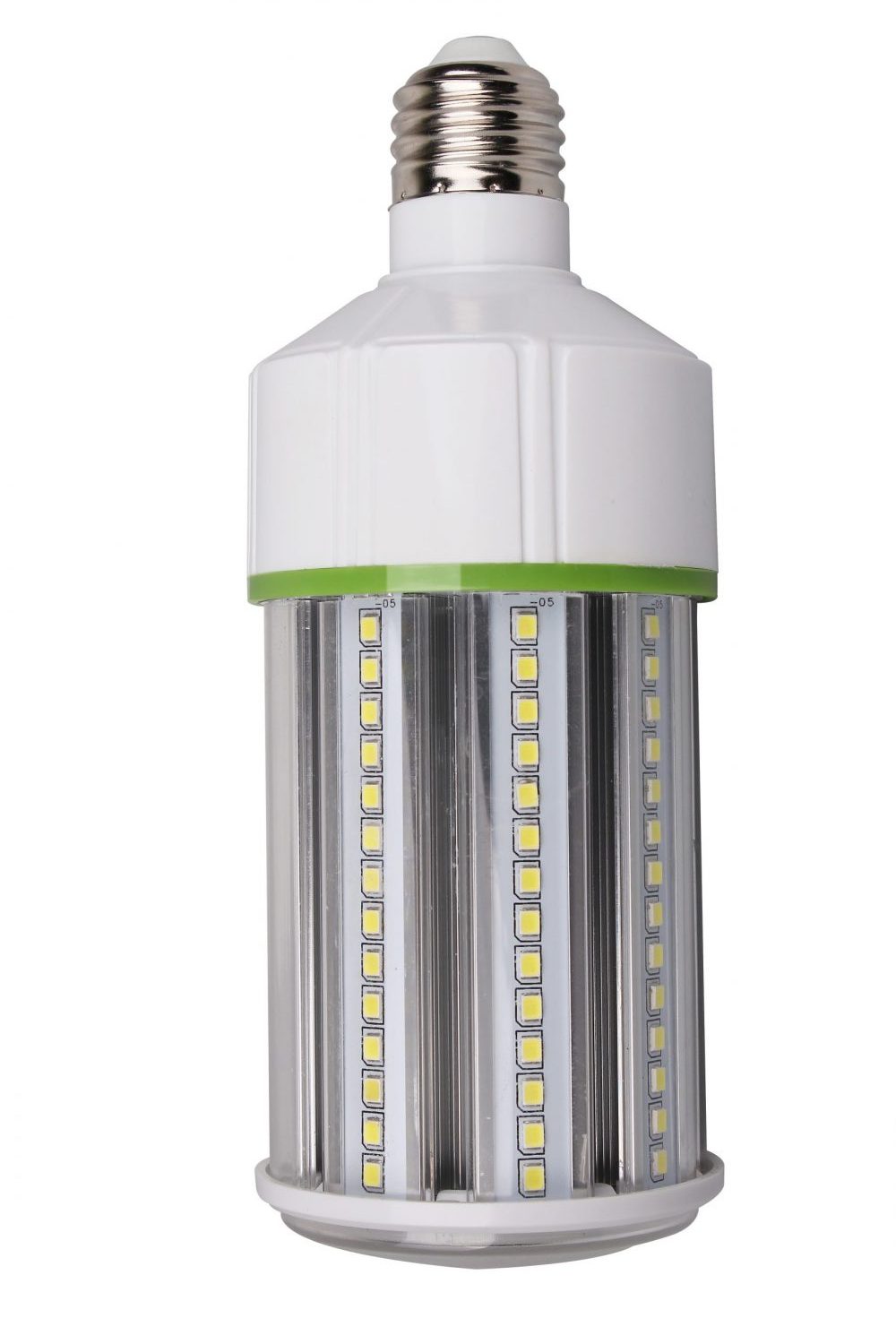 led corn bulb light